Updates
5/29/2019: Well, the website has been pretty much idle, unlike my dirt bike. This season has been more about racing and a little less trail riding. I got in two Mid-South Cross Country races earlier this spring but the highlight of the season so far has been the Kenda Full Gas Sprint Enduro rounds that I've been able to make so far. If I was a dedicated blogger, I would have put together some race reports but I blame my real job for the lack of motivation. However, you can watch a lap of each test from Hidden Valley Golf Course (yes, Golf Course!) here and here.
I do have some trail guides to post once I stop being lazy. Until then, I hope to see y'all out at the next Sprint Enduro at Harleywood just outside of Bristol in June!
5/29/2019: I'm on a roll tonight. Windrock Park top secret singletrack Trail Guide is finally up.
Knott County's Mine Made Adventure Park is a blank canvas for your imagination. ATV, Side by Side, Dirt Bike, and Horse Trails.
Read More →
White Sulfur ATV Trail, Cave Run Lake, Morehead KY
Read More →
Ride Tracker
Follow @RideMoonshine on Instagram
Ah yes, the one day last week that it didn't rain 😑. * * #ridemoonshine #mountainbike #instabike #mtb #ridemtb #enduromtb #pinkbike #YetiCycles #RideDriven #ridefox #kentuckymtb #freehubmagwhoweare
If only every day was a Saturday. * * #RideMoonshine #exploreAppalachia #exploreSEKY #explorekentucky #moto #enduro #offroad #wlfenduro #upshift_online #readmeta #flyingmachinefactory #dirtbikesarecool #braap #foxbrigade #foxmoto #vonzipper #freewheelersRC #ratedgnar #dirtbike #kawasaki #kx250f #motoeveryday
Spent the weekend being a spectator at the @axccracing event in Park City, KY. Watching these SxS guys blast off the start was pretty awesome. * * #axcc #axccracing #utv #utvracing #utvunderground #utvmagazine #utvaddiction #utvsportsmag #sxs #sxsracing #offroad #xcracing #yamaha #yxz1000r #canam #maverickx3 #rzr #polaris #maxxis #ridefox #superatv #albaracing #gravesmotorsports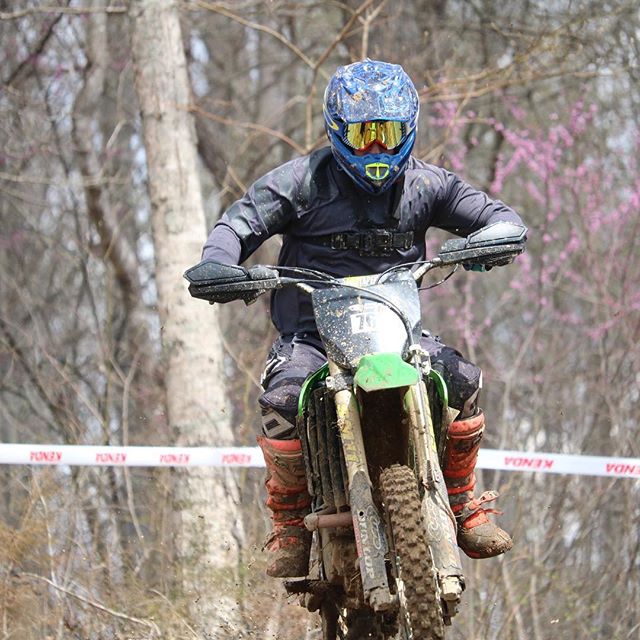 Don't matter how slow ya are if ya look [sorta] fast. @fullgasenduro at I-81 Motorsports Park was ridiculously fun. 📸 @lisa_babitz_photography * * #fullgasenduro #braap #moto #enduro #kx250f #kawasaki #harescramble #offroad #motocross #dirtbike #dirtbikesarecool #motoeveryday #readmeta #upshift_online #ridemoonshine #foxmoto #thumpertalk #vitalmx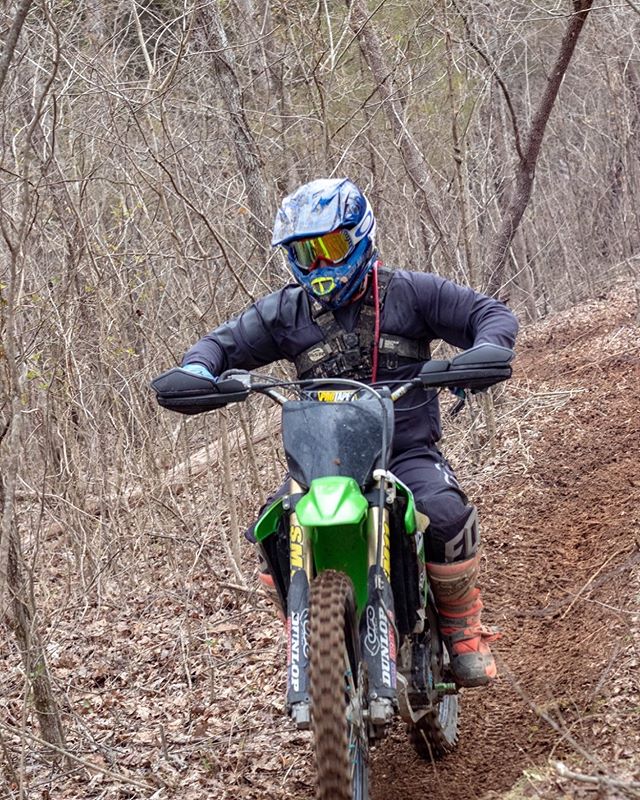 Friday focus. * * #ridemoonshine #moto #dirtbike #dirtbikesarecool #harescramble #kawasaki #kx250f #motoeveryday #readmeta #upshift_online #thumpertalk
Spring has sprung. * * * #mtb #ridemoremtb #mountainbike #enduromtb #downhill #yeticycles #morethanmyth #ridedriven #ridefox #adventurephotography #iphonephotography #lightroom #getoutside #exploremore #gooutside #spring #kentucky #kentuckymtb #caverunlake #kytourism #pinkbike #freehubmag #vitalmtbdailyshot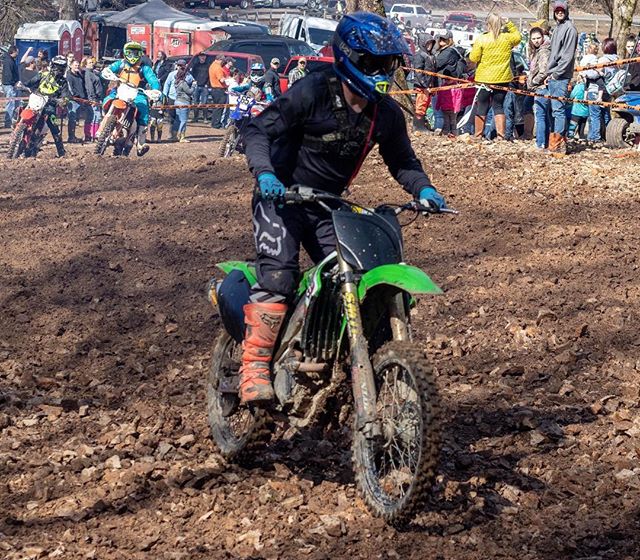 5+ hour drive through storms, slept in the cab of my truck, karate chopped a tree 2 minutes in, called it quits after my spare clutch lever didn't work, put the bent lever back on, got back on course and rode out the 2 hours, drove 5 hours home to work the next day and loved every minute of it. * * #frandilephotography #motoeveryday #braap #moto #harescramble #msxc #moto #dirtbike #dirtbikesarecool #readmeta #lorettalynnmx
What a cool experience to be able to race an event at Loretta Lynn's, Amateur Motocross Nationals or not. @msxc_racing * * #msxc #harescramble #xcracing #offroad #enduro #motocross #moto #braap #dirtbikesarecool #motoeveryday #dirtbike #lorettalynn #kawasaki #kx250f #ridemoonshine #readmeta #upshift_online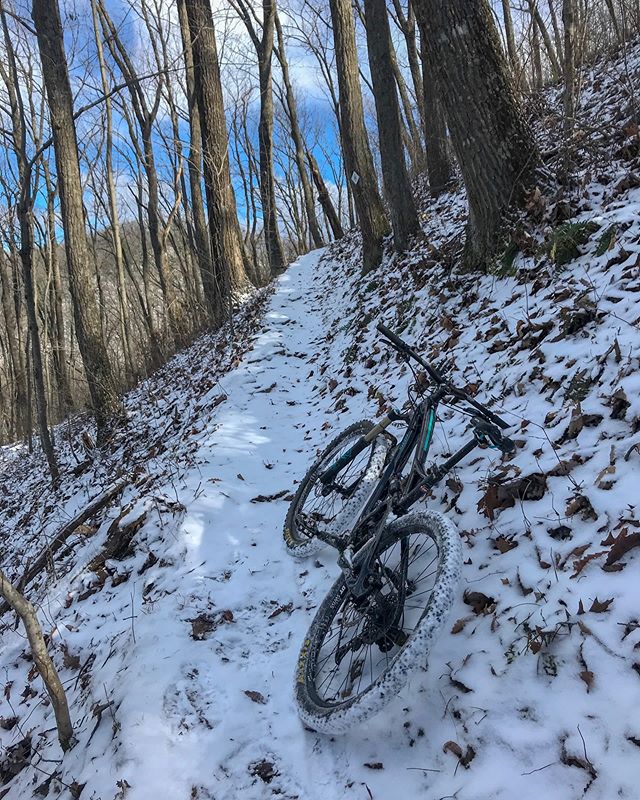 🎶 On the blue side of the mountain, where the sun don't ever shine. @thesteeldrivers #ridemoonshine #mtb #ridemoremtb #mountainbike #enduromtb #pinkbike #vitalmtb #freehubmag #freehubmagwhoweare #explorekentucky #kentucky #caverunlake #yeticycles #ridedriven #morethanmyth #ridefox #maxxistires #getoutside #explore #adventure #nobadweather #iphonephotography #lightroom #adventurephotography #kytourism
Ride Moonshine Country is about the celebration of a region known for its beauty and outlaw attitude. Don't be an idiot - save the fire water for after the ride.